Martinez, GA – Mary Jane's CBD Dispensary – Smoke & Vape Shop River Watch Parkway is one of the leading CBD stores in Georgia. They have been in business for some years and are rapidly expanding across the state. In a new announcement, the CBD store has expanded into Martinez, GA and offers high-quality CBD products.
In the announcement made by the company through its spokesperson, Alex Abdul, he noted that Martinez residents will now have access to some of the best CBD products they've ever experienced. He added that they would continue to maintain their customer satisfaction approach to doing business. The newly opened CBD store in Martinez, GA, will now allow residents to walk into the store to browse its shelf of CBD products and choose the best one for their specific needs.
The top smoke shop in Martinez has a team of experienced staff on standby to help customers coming into their new location. Customers can ask questions about the product or seek product recommendations, especially when confused about what to choose. Those who want new product suggestions or those looking to try something new can also ask questions and seek advice from their experienced staff.
Coming into the CBD store, customers will have access to a variety of Delta 8 THC Products in Martinez, including Delta 8 gummies, tinctures, cartridges, joints, moon rocks, vape juice, concentrates, and roll-on. Customers can also choose from the variety of CBD products carried, including broad-spectrum CBD oil, CBD tincture, CBD gummies, CBD flower, CBD concentrate, CBD for pets, CBD pre-roll, CBD vape juice, and more.
The CBD store has also launched its Online CBD Store to help customers in and around Martinez, GA, get what they need without moving an inch. Customers who are busy or those who do not wish to walk into the store can visit their website to browse the inventory of available products. They can select the desired products and choose to have them delivered to their homes or at a different preferred location. Those who wish to cut down on time spent at the dispensary can also order online and pick their order up at their convenience.
Mary Jane's CBD Dispensary – Smoke & Vape Shop River Watch Parkway is proud to be serving the members of the Martinez, GA, community. They are located at 3558 River Watch Pkwy, Suite 2, Martinez, GA, 30907, USA but can be reached via phone at (706) 869-2119. Customers can call them to make an order or visit the CBD store's website to shop online.
Media Contact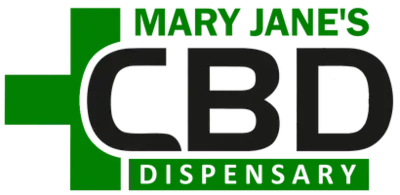 Company Name
Mary Jane's CBD Dispensary – Smoke & Vape Shop River Watch Parkway
Contact Name
Alex Abdul
Phone
(706) 869-2119
Address
3558 River Watch Pkwy, Suite 2
City
Martinez
State
GA
Postal Code
30907
Country
United States
Website
https://mjcbdd.com/pages/top-tobacco-cbd-vape-shop-river-watch-parkway