Singapore – QQStudio has relentlessly pursued the highest quality of products and packaging solutions since opening its doors in 2015. They are known for their stellar branding, using colorful packages that attract buyers and sellers to products. As an experienced food product packaging company, they have announced their presence at the 2022 edition of the Food2Go event happening between June 22 and 24, 2022.
The Food2Go event is most targeted at helping businesses in the F&B takeaway and delivery innovations industry. The event provides a one-stop solution business platform for all stakeholders, including F&B suppliers, distributors, technologies providers, food services, retail, hospitality professionals, and more, to meet and exchange ideas and business plans. Participants at the event will get a chance to further optimize their marketing efforts while improving their sales and revenue numbers through connections with desired customers and stakeholders.
The Food2Go business event, according to QQStudio's spokesperson, will provide them with the platform needed to show off their food packaging innovations, technology, and products, while also connecting with the right target audience. The event is scheduled to hold at Suntec Singapore, the world's leading Meetings & Conference Center, situated in the heart of Asia's most integrated meetings, conventions, and exhibitions hub.
Encouraging interested participants at the business event to check them out, the company's spokesperson added that they'd be presenting their superb lineup of food packaging solutions while also consulting for business owners looking to repackage their products for better sales and customer retention.
Describing their product packaging solutions and what they offer, the spokesperson for QQ Studio food packaging manufacturer noted: "As a quality flexible packaging manufacturer, we specialize in offering a wide variety of flexible packaging solutions with diversified custom capabilities and featured stock inventory available to meet the needs of worldwide customers from various industries such as health foods, general foods (snacks, coffee, tea, cookies, candies, nuts, etc.), pet foods, electronics, chemical (laundry detergent, cosmetics, etc.) and agriculture (fruits, vegetables, etc.). We supply a full line of pouch styles, including the stand-up pouch, flat pouch, side-gusseted pouch, flat bottom pouch (box pouch) and roll stocks with featured products of paper kraft pouch, spout pouch, poly foil pouch, etc."
Business owners can leverage the event to get to know more about the QQStudio product packaging solutions, materials, and available customization options. The company's spokesperson added that they'd be available to walk interested clients through questions, including how to order a sample pack, how to place orders for product packages, and what to expect in terms of pricing, shipping, and delivery of their orders.
QQStudio can be contacted via email at [email protected]. They can also be reached for more information via their website.
Media Contact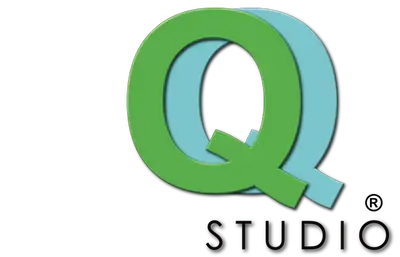 Company Name
QQStudio
Contact Name
Tina Wong
Phone
65 9179 7300
Address
10 Ubi Crescent UBI TECHPARK Lobby D #05-74
City
Singapore
State
Singapore
Postal Code
408564
Country
Singapore
Website
https://www.qqstudio.sg/